Introduction
The London Brighton and South Coast Railway had a number of excellent locomotive engineers during its history. For full details of the locomotive classes refer to D.L. Bradley's classic RCTS trilogy and the earlier histories by F. Burtt and J.N. Maskelyne.
---
The Early Days
A variety of early engineers held the post of locomotive superintendent, often suffering the board's displeasure at poor reliability or late delivery of engines. These early engineers included (from the London & Brighton days):
W.C. Harrison (from 14 September 1838 to March 1842).
Thomas Statham (from September 1840 to end of 1843).
John Gray (from 27 March 1845 to January 1847).
Thomas Kirtley (1 February 1847 to November 1847).
The engines in the early years were purchased in from specialist builders (of varying reputations) including: Sharp Roberts; Bury; Jones; Turner & Evans; Fairbairn; Forrester; Rennies; and Hawthorns
---
John Chester Craven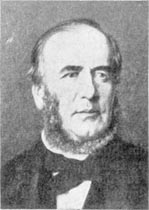 Locomotive engineer from 15 November 1847 to 31 January 1870.
Born near Leeds on 11th September 1813, he worked on the Manchester & Leeds Railway and then the Eastern Counties Railway before coming to the LB&SCR in 1847. He expanded and improved the locomotive facilities at Brighton so that engines could be constructed there rather than bought in from outside.
He created a plethora of locomotive classes, believing in matching each locomotive to a specific line or route. By the end of the 1860s this policy was no longer suited to the conditions and he resigned in November 1869. He was also an authority on docks and canal locks and continued to advise on these matters into his retirement. He died on 27 June 1887.
For further details see Hamilton Ellis' biography in the Locomotive Magazine and Hamilton Ellis' brief biography.
---
William Stroudley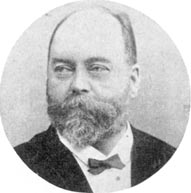 Locomotive engineer from 1 February 1870 to 20 December 1889.
He was born in Sandford near Oxford on 6th March 1833 and worked for the Great Western Railway; the Great Northern Railway; Lord Willoughby's colliery railway; the Edinburgh and Glasgow Railway; and then the Highland Railway before joining the LB&SCR in February 1870. He died suddenly in Paris on 20th December 1889 from acute bronchitis.
Stroudley was a great advocate of standardisation. He also introduced the famous Improved Engine Green livery about which there is still heated discussion over a century after his death. He also gave names to most of his locomotives.
For further details see H.J. Campbell Cornwall's biography, Brian Haresnape's book and Hamilton Ellis' brief biography.
Passenger classes
Goods classes
---
Robert J. Billinton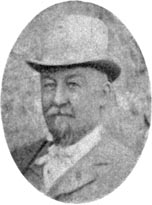 Locomotive engineer from 13 January 1890 to 7 November 1904.
He was born in Wakefield, Yorkshire on 5th April 1845. He worked for Fairbairn & Sons; Simpson & Co. of Pimlico; Childs of Wakefield; and Munro, Walker & Easton of Sheffield before becoming head draughtsman under Stroudley at Brighton. He then moved to the Midland Railway before returning to Brighton after Stroudley's death. He died on 7th November 1904.
For further details see Klaus Marx's biography.
---
Douglas Earle Marsh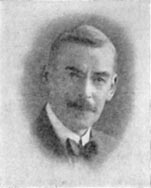 Locomotive engineer from 23 November 1904 to 19 July 1911.
He was born in Sall, Norfolk on 4th January 1862. He went to Brighton College followed by University College, London University where he obtained several engineering qualifications. He was then apprenticed to William Dean on the Great Western Railway, rising to Assistant Manager in 1889 at the age of 27. In 1895 he moved to the Great Northern Railway before coming to Brighton in 1904. He resigned in 1911 following a period of ill health. He died in May 1933.
For further details see Charles Fryer's biography.
---
Lawson B. Billinton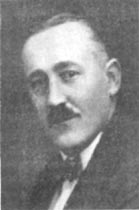 Locomotive engineer from 1 January 1912 to 31 December 1922.
Born in 1882, Lawson Billinton had worked his way up the LBSCR company starting under his father Robert Billinton, progressing through the drawing office before becoming an inspector of materials, then firstly Assistant, then District Locomotive Superintendent. He died in November 1954.
For further details see Klaus Marx's biography.